MANAGE YOUR IDENTITIES, CONTROL YOUR ACCESS



More than just a security solution, FairTrust IAM is the key to a world of digital trust. Simplify identity management, enhance data security, and provide your users with an unparalleled user experience.

CHOOSE THE RIGHT SOLUTION​
---
MAZARS CHOOSES FAIRTRUST SSO
Gain insights from Mr. Christophe Tallot, CIO of Mazars Group, as he shares his experience regarding the selection of FairTrust SSO Enterprise solution to enhance IS access security, ensuring compliance with regulatory requirements, and meeting user needs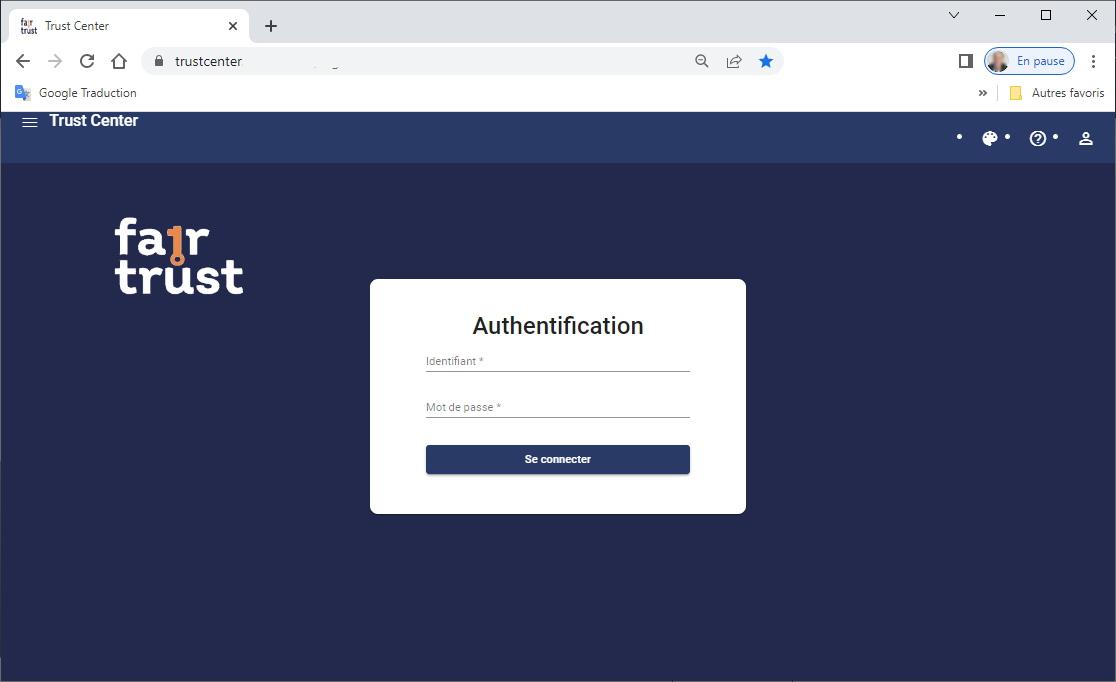 MODERN AND COMPREHENSIVE SSO​
While anticipating the web enablement and support for federation protocols across all your applications, you may still need to manage authentication using a username and password.​
FairTrust SSO streamlines authentication across your entire application suite, augmenting primary authentication with multi-factor authentication (MFA).
Engineered for effortless setup, FairTrust SSO swiftly becomes operational. Adding your straightforward applications is a breeze with just a few clicks, leveraging an existing configured application library for a seamless experience.
See more
EVOLVING AND PROFESSIONAL IAM
Identity & Access Management (IAM) is a critical enhancement to securing access to your Information Systems (IS). It automates, organizes, and optimizes user account management. .
FairTrust IAM allocates rights based on structured and auditable rules, providing you with advanced features to secure access to your applications. With seamless integration of Single Sign-On tools, FairTrust offers a comprehensive IAM solution that significantly mitigates Information System (SI) risks​
See more
Have a project, a study, or looking to learn more?​
Cloud FairTrust
Positioned within an iDaaS (Identity as a Service) approach, our solutions are designed and developed natively for the Cloud. You quickly benefit from a high-performing, secure, and highly available solution without any initial investment.​
In line with our values, we have chosen an ethical and environmentally-friendly hosting approach​
Learn more

SSO toutes applications
FairTrust automatise l'authentification dans toutes vos applications : C/S, Web, SaaS, BDD, SAP, AS400...

Architecture Cloud ou On-Premises
Nativement conçue pour le Cloud, FairTrust s'installe très rapidement vos infrastructures Cloud ou On-Premises

Provisioning Multi Référentiels
Automatisez la création des identités numériques depuis différentes sources de données : SIRH, BDD, fichiers plats ...

Authentification Multi Facteurs
Transformez chaque fonctionnalité en bénéfice pour votre lecteur.

SSO Multi Domaines
FairTrust SSO centralise vos identifiants et mots de passe pour l'ensemble des utilisateurs dans différents domaines avec sous sans relation d'approbation.

Gestion avancées des droits
FairTrust IAM s'adapte à vos processus internes, grâce aux différents outils intégrés : Workflows, modèle de droits, affections manuelle...